UFI
MEDICAL
MASK
MEDICAL
MASK
BUY UFI MEDICAL MASK

UFI
MEDICAL
MASK
MEDICAL
MASK
BUY UFI MEDICAL MASK
BUY UFI MEDICAL MASK ON OUR AMAZON STORE
Certified and highly breathable: the safety of breathing well for adults and children
UFI MEDICAL MASK disposable face masks are the ideal solution for effective protection. The Meltblown used to make these surgical masks has been recognised by Polytechnic University of Milan as one of the best on the market for its high filtering efficiency and excellent breathability.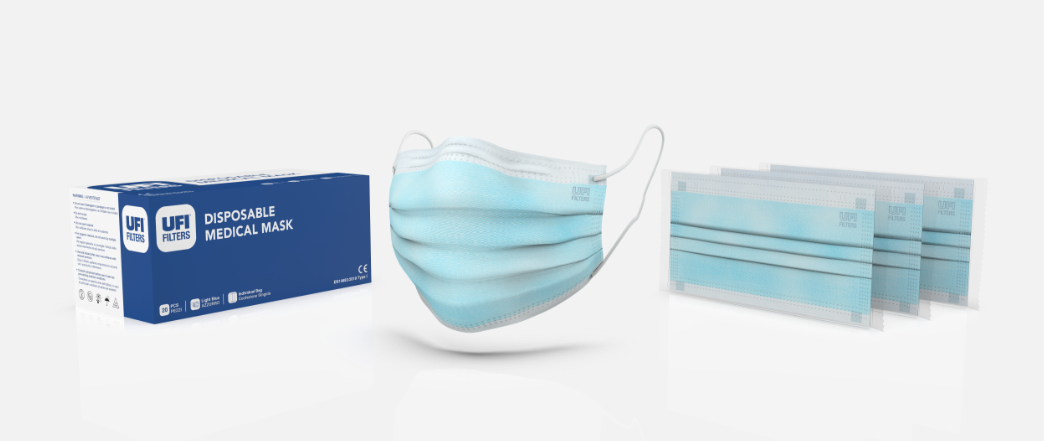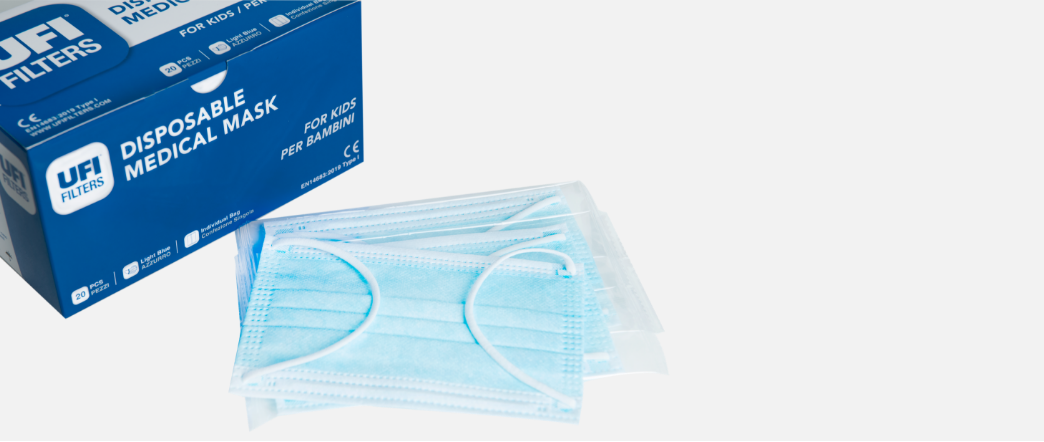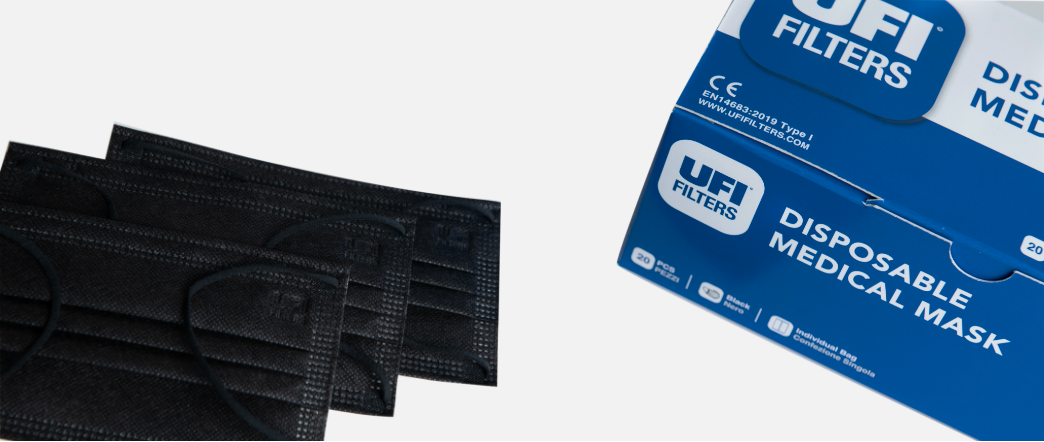 Medical face masks
To ensure the correct balance between comfort and safety, medical masks are made by overlapping three layers: the first outer layer is in water-resistant spunbond non-woven fabric, whereas the innermost one is hygroscopic, to absorb moisture and keep the face dry, and the intermediate heart is made of UFI Meltblown. UFI Filters medical masks are manufactured according to the EN 14683: 2019 + AC: 2019 Type I standard. They can be purchased as a box of 20 individually packaged pieces.
Adult size: 17.5 cm (length) x 9.5 cm (height)
They come in the classic light blue colour, but also in black.
Ideal for school: designed to protect children too
UFI Filters hasn't forgotten the little ones either, making children's medical masks that are thin and comfortable but with a robust composition: a winning combination that makes them the ideal choice for everyday use, even at school.
Kids size (over 6 years): 14 cm (length) x 9 cm (height)
All UFI Filters face masks are hypoallergenic and non-irritating, standing out for their high breathability and excellent percentage of bacterial filtration efficiency.
Download Medical Mask specifications (Adults)
Download Medical Mask specifications (Kids)
Download Medical Mask certification